Welcome
to the department of

Food Services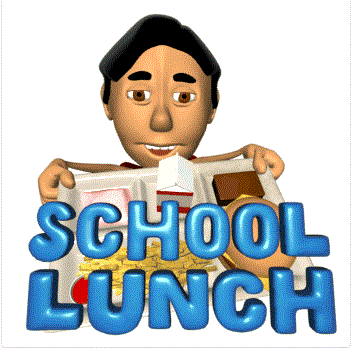 Please click on the links in the left column to view current menus by building.
FOOD SERVICE PROGRAM
The district's food service program provides wholesome, well-balanced lunches at Lewiston-Porter, with a choice of a hot lunch plate or ala carte selections. Students may bring their own lunches to school, or may purchase lunches in the school cafeterias. Parents may pre-pay on a weekly or monthly basis for their child's lunches, if they wish, by cash or check payable to Lewiston-Porter Central School. The daily lunch menus will be printed every week in local news publications, and elementary children will bring home a menu at the beginning of every month.
Meal prices are:
$1.25 for Breakfast
$1.80 Lunch - Primary and Intermediate
$1.95 Lunch - Middle and High School
$.60 Milk - All schools
$.75 Ice Cream - All schools
Children from households that meet Federal income guidelines may be eligible for free or reduced meals. Students will bring home an application the first day of school. If you think you are eligible, fill out the application form, or submit a letter from Social Services to determine eligibility. All requests and records are kept confidential.
The price for a reduced breakfast is $.25 and lunch is $.25.
Students receiving free or reduced meals CANNOT get just a free or reduced priced milk. Milk is only free or reduced when the student takes a complete meal.
All students who qualify for free and reduced lunches are also eligible for the breakfast program.
Any food allergies should be noted on students' accounts. A school breakfast program is offered to all students in grades K-5. If you have questions about the food service program, please contact the Food Services Manager at 286-7288.
Students may charge a meal or milk if they forget their money. However, if a student does not repay the money and has an outstanding balance of $5, that student will not be allowed to charge any more meals until charges are paid in full.
Charging a meal is a courtesy we extend to our students in the event they forget or lose their lunch money.
Lewiston-Porter will not refuse a student a lunch, so if his/her account is over $5, the student will be offered a peanut butter and jelly sandwich and milk or a cheese sandwich and milk.