EF Summer 2020 "Dublin, London, Paris with Normandy Extension" Tour Information
Missed the Parent Meeting? Get the information from the meeting- HERE

Thank you for your interest in this adventure!

When looking at the information about this trip on the EF site, remember that the only thing NOT included in the price is lunch, souvenirs, and tips for our tour guides. (Tips could be around $140 and I suggest about $500 for spending money).

This EF 2020 (late June/early July) Tour "Dublin, London, Paris, Normandy" is OPEN for registration.

Click HERE to view the EF site information on this tour.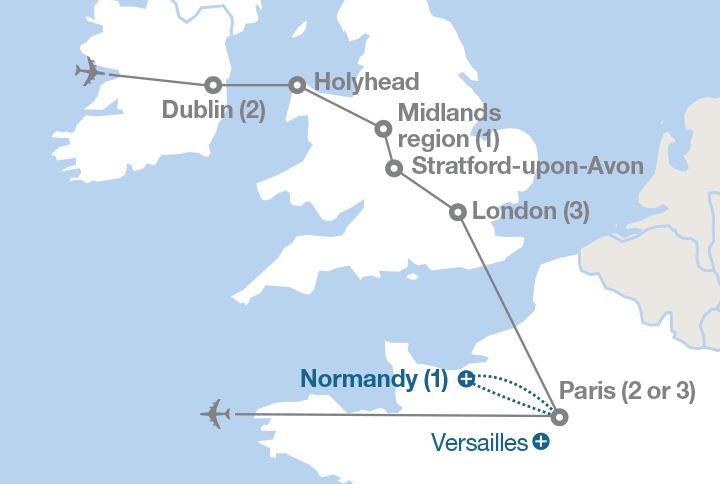 **PLEASE READ EF's booking terms and conditions CAREFULLY. This is through a tour company, and cancellations after a certain point will be assessed a fee (due from the money you pay monthly toward the trip.) Cancelling this trip once you have enrolled means you will lose:

1. Your $95.00 enrollment fee

2. Your $155.00 insurance fee (if you purchased insurance)

3. A set fee based on when you cancel....again READ their booking conditions as these fees are out of our hands

Insurance is NOT included in the cost of the trip, but I highly recommend that you purchase it through EF for $155.00.

I have traveled with this company before and we had an amazing experience.

Please contact me at atownsend@lew-port.com with any questions that you may have before booking.

Our proposed date of departure is June 27, 2020.

We will NOT leave until after 2020 graduation; but we can leave as late as July 5, 2020.
Last Modified on December 4, 2019