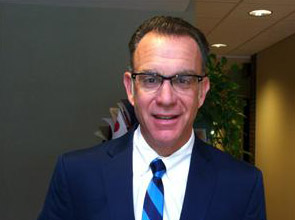 Phone:
Email:
Degrees and Certifications:
Superintendent of Lewiston-Porter Central School District -- Paul Casseri

One purpose. Your Pathway. Our Promise

Our purpose is to ensure that when students leave Lewiston-Porter they will be ready to face the world with confidence in themselves and what they can contribute. While students are here, they will be challenged to grow along their pathway and discover their personal best because we promise to give them our best.
Announcements
Public Hearing Notice:

Legal notice of a public hearing of the proposed expenditure of the repair reserve fund is hereby given that the Board of Education of the Lewiston-Porter Central School District shall hold a public hearing on the 30th of January, 2023 at 6:00 pm at the Community Resource Center, board room, 4061 Creek Road, Youngstown, NY 14174. This is for the purpose of repairing the HVAC equipment at Lewiston-Porter Central Schools, High School.





Board of Education

Upcoming Lewiston-Porter Board of Education meetings are as follows:

01/30/2023, Regular Board Meeting, 6:00 pm, CRC, boardroom

02/13/2023, Work Session/Budget Workshop Meeting, 6:00 pm, CRC, boardroom

_____________________________________________________________________________

Community Comments for

Regular Board of Education

meetings: Click Here

Career Expo Volunteers Needed

If you are interested in participating in the Lewiston-Porter Career Expo on March 22, 2023, please click here for more information and to submit your registration information. Thank you!

Announcing the Spring 2024 Washington, D.C. Educational Travel Program!

Attention parents of 6th and 7th-grade students! Mr. Bollinger and Mrs. Zimmerman will lead the Lewiston-Porter Middle School's 25th biannual trip to Washington, DC from April 27 - April 29, 2024. An informational parents' meeting will be held on Thursday, November 17th, at 6:00 pm in the Middle School Cafeteria. All interested parents and students are encouraged to attend.