Principal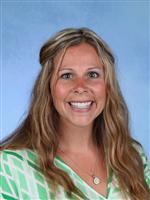 Phone: 716-286-7252
Email:
Degrees and Certifications:
Degree 1: Bachelor of Science In Education Degree 2: Master of Science in Education Degree 3: Master of Science in Education in Administration and Supervision
Mrs.

Tina Rodriguez

Dear Parents, Students, and Community Members:

Welcome to Lewiston-Porter Intermediate Education Center! The IEC is a warm and inviting building, grades 3 through 5. It is our goal that each child will learn, grow, and develop every day at the IEC. We are proud of our students. They countine to achieve to high levels through leadership opportunities, community service and academics. Our desire is to provide social and academic excellence in a supportive school climate. This Home Page is intened to provide you with information about our school community, the curriculum, and extra activities at the Interemediate building. We hope you will visit our website often. If you ever have any questions or concerns, please reach out to me at trodriguez@lew-port.com.

Sincerely,

Mrs. Tina Rodriguez

Principal

More About Me:

Fun Fact: I own my own slushy machine.

Favorite Baseball Team: NY Mets

Favorite Food: Pizza

Favorite Place to Visit: Siesta Keys, FL

Favorite Sport to Play: Basketball (Softball is second)

Favorite Thing to do: Spend time with my family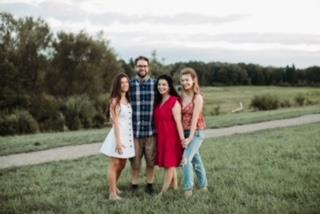 Phone: 716-286-7200
Email:
Degrees and Certifications:
Mrs.

Aliscia Krecisz

Dear Parents, Students, and Community Members:

La famiglia è tutto!

(Family is everything)

Growing up in an Italian family, passion, hard work and the desire to connect with people around the table were instilled in me from infancy. These values were authentically passed on to me and created the fabric of my life. I truly believe in the power of people connecting with each other to grow, heal , support and ultimately to be of service to others. Education became another place for me to live out these values, thus creating for me a second family. I am truly blessed to be serving the students and families of the Lew-Port community. Together we can have a positive impact on our future.

More About Me

Passionate About:

Ensuring that all students are valued.

Developing authentic relationships with students, their families, and our beautiful community.

Increasing student outcomes and empowering them to make positive decisions for their future.

I Believe

1. ALL students can learn.

2. Each person has unique gifts.

3. We must meet individuals where they are and support them moving forward.

4. My hope is for ALL students to become the BEST version of themselves.

Fun Facts About Me

I am a wife to Richard and Mother to Izabella (Lew-Port Grad 21) and Sofia (Lew-Port Grad 24)

I have 3 dogs. Luna, Louie & Chase

I was born in Naples, Italy and I am working on obtaining my Italian citizenship.

My family owns a restaurant, The Country Cottage.

I have worked in education for 24 years.