Principal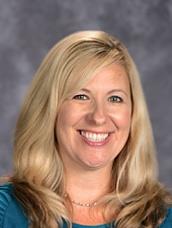 Phone: 716-286-7220
Email:
Degrees and Certifications:
Degree 1: Degree 2: Degree 3:
Mrs.

Tamara Larson

Dear Parents, Students, and Community Members:

Welcome to the Primary Education Center! The PEC is a warm and dynamic school for Pre-K through grade 2 students. I am honored to be entering my 18th year serving as an Elementary Principal at the Lewiston-Porter School District. At our school, students are empowered to be life-long learners, compassionate citizens and global thinkers. We offer innovative instructional models that connect home, school and community partnerships.

You can expect your child's uniqueness to be celebrated as they become responsible, caring individuals, ultimately developing a career path. We look forward to working with your family to meet your child's educational aspirations. We recognize that you are your child's first and most important teacher. Together, we will enjoy your child's discoveries, celebrate their successes and understand that all children are unique and develop at their own rate.

Our building-wide theme of this year will be "Lancers Lead with the Habits". We welcome your family to a school that will explore Sean Covey's " 8 Habits of Happy Kids" as they learn in a dynamic, literacy-rich environment. Teaching the foundational principles espoused in the 8 Habits will support our young leaders in advancing our belief that every human being has immeasurable worth and potential.

In order to achieve our VISION:

Our purpose is to ensure that when students leave Lewiston-Porter they

will be ready to face the world with confidence in themselves and what

they can contribute. While students are here they will be challenged to grow along their

pathway and discover their personal best because we promise to give them our best.

Our mission as a district begins with empowering our students to engage in habits that will support life-long learning. We are the models of that mission. We teach and model the eight habits to create a culture of student empowerment based on this single belief:

Every child can learn to be a leader.

My personal goal is to ensure that all children are healthy, happy and safe, to ensure that they reach their full potential at their first stop on the Journey of a Lancer. This has been my philosophy since I began my career as a teacher and an educational leader. My greatest achievement comes not professionally, but personally, as I am the mother of two amazing children: Chloe (14) and Cody (12). You will often see me supporting my children out on the soccer field and at all the music programs. My son is an incredible soccer goalie and saxophone player. My daughter plays the piano, percussion and enjoys musical theater.

I look forward to getting to know your family . Please stop by to say hello. I look forward to meeting you soon.

If you ever have any questions or concerns, please reach out to me at tlarson@lew-port.com.

Sincerely,

Mrs. Tamara Larson

PEC Principal

Fun Facts:
I married my husband, Greg Larson, on the island of St Lucia. We have been married for 19 years.

I have a very cool assortment of reptiles at home.

I live on a Hobby Farm with many rescued animals, including 2 pot belly pigs.

I am a scuba diver.

Favorite Seasons: Summer/Fall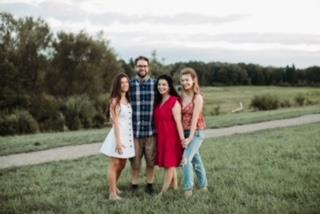 Phone: 716-286-7200
Email:
Degrees and Certifications:
Mrs.

Aliscia Krecisz

Dear Parents, Students, and Community Members:

La famiglia è tutto!

(Family is everything)

Growing up in an Italian family, passion, hard work and the desire to connect with people around the table were instilled in me from infancy. These values were authentically passed on to me and created the fabric of my life. I truly believe in the power of people connecting with each other to grow, heal , support and ultimately to be of service to others. Education became another place for me to live out these values, thus creating for me a second family. I am truly blessed to be serving the students and families of the Lew-Port community. Together we can have a positive impact on our future.

More About Me

Passionate About:

Ensuring that all students are valued.

Developing authentic relationships with students, their families, and our beautiful community.

Increasing student outcomes and empowering them to make positive decisions for their future.

I Believe

1. ALL students can learn.

2. Each person has unique gifts.

3. We must meet individuals where they are and support them moving forward.

4. My hope is for ALL students to become the BEST version of themselves.

Fun Facts About Me

I am a wife to Richard and Mother to Izabella (Lew-Port Grad 21) and Sofia (Lew-Port Grad 24)

I have 3 dogs. Luna, Louie & Chase

I was born in Naples, Italy and I am working on obtaining my Italian citizenship.

My family owns a restaurant, The Country Cottage.

I have worked in education for 24 years.